WELCOME TO OUR HISTORIC PROPERTY, LOCATED IN KATOOMBA, THE HEART OF THE UPPER BLUE MOUNTAINS
Premium Accommodation in Katoomba, Blue Mountains
Welcome to one of the Blue Mountains premium accomodation offerings, The Palais Royale Boutique Hotel. Our historic hotel combines relaxation with old world charm to provide a Blue Mountains stay like no other. When looking for accommodation in Katoomba, choose The Palais Royale for the finest in amenities and facilities. In addition to the beautiful surroundings and quality luxuries on offer at The Palais, we provide an excellent and friendly service that is second to none. Our classically elegant hotel is perfect for solo travellers, romantic getaways, family trips as well as events and special occasions. With 40 beautiful appinted guest rooms, communal lounge areas, a fantastic restaurant and bar and our awe-inspiring grand ballroom, The Palais has something for everyone and is perfect for all. Book online today or contact us for more information! Call +61 2 4784 6300

Guest Rooms and Suites
Our beautiful range of guestrooms cater to solo travellers, couples, families and groups, and have been designed to ensure maximum relaxation during your visit to the Blue Mountains. Choose from our different room options available at The Palais Royale Boutique Hotel. All our rooms feature an en-suite, air conditioning, 80cm LED TV, bar fridge, and tea & coffee facilities. complimentary onsite guest parking and complimentary Wi-Fi internet availablie to all our guests. Choose from:
Heritage in the Blue Mountains
When you visit the World Heritage-listed Blue Mountains, you want to stay in the best accommodation for you. The Palais has a room to suit everyone's needs and budget. Our sophisticated accommodation Katoomba NSW has a rich history; initially constructed in 1896! It began as two separate cottages before being joined together and becoming Mount St Mary's College – a day and boarding school for young ladies that offered languages, mathematics, needlework, art, callisthenics and music. Over the years the Palais had various uses and underwent a number of reincarnations and renovations to become the beautiful boutique hotel that it is today. You can read more about the history of this fascinating Katoomba accommodation here.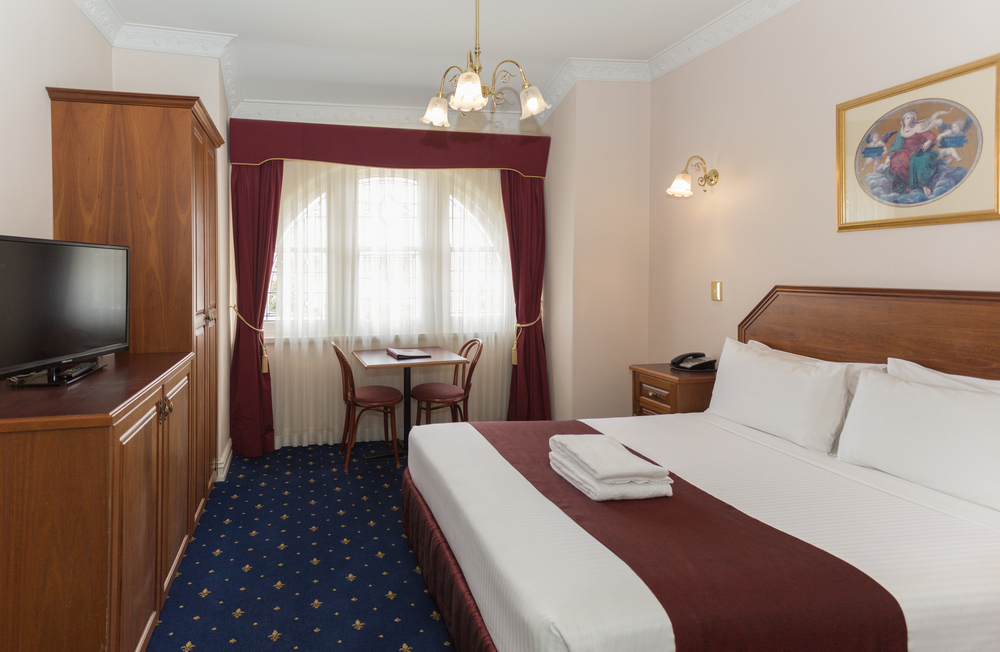 Weddings at The Palais
Elegance and Grandeur
The Palais Royale invites you to experience the history and romance of a bygone era. Our beautiful 18th Century French-inspired Grand Ballroom is enhanced with original leadlight windows, intricate mirrors and superb chandeliers. The large and elegant room can host up to 150 guests. As a fully restored boutique hotel, situated in the heart of the illustrious Blue Mountains, the Palais Royale is a wonderful choice of venue for your wedding or other special events.
We have an exclusive Wedding Coordinator available at The Palais Royale who can tailor your wedding event here at the Palais to suit your desires. The coordinator and the Palais team will ensure that your special day is truly one to remember. We're able to offer special accommodation packages for you and your guests. See our weddings page for more information or contact us today! You can contact our wedding coordinator on 02 4784 6300
Events in Katoomba
There's always something on in the alluring Blue Mountains. From famous tourist attractions to adventurous activities such as abseiling, there's something for everyone. Throughout the year, various events are happening in Katoomba and surrounds such as Mayfield Garden Spring Festival, The Oberon Community and Farmers Market, The Blue Mountains Ukulele Festival and more. In June we have the famous Winter Magic Festival, which sees around 40,000 people gathering in Katoomba Street! Check out what's on here.
Why not host your own event at The Palais Royale? Our grand hotel is also available for events for anything from special occasions to corporate events. The 18th-century French inspired Grand Ballroom and you can book our classically elegant dining room for exclusive events throughout the year. Chat with one of our friendly staff to learn more!
Dining - Gazelles and Cafe Royale
Our fabulous Gazelles restaurant is situated on the lower ground floor, where the original dining room was also located over 75 years ago and seats up to 150 people. When the dining room underwent renovations in 1997, it's original designs were taken into consideration and it was restored to its former glory. The space retains the elegant ambience and even the dining chairs were specifically designed and built based on photos of the original chairs. No expense was spared to ensure that a dining experience in Gazelles is relaxing and satisfying. It's not all just about Katoomba accommodation at The Palais, we go above and beyond to provide a full experience!
You can learn more about dining at The Palais here.
Corporate and Conferences
The Palais Hotel is the perfect base for business travel and corporate events. Make use of our Grand Ballroom, which can host various group sizes and can be configured to suit your needs. We have a dedicated conference coordinator who can assist with setting up your conference or event from start to finish. To learn more about our conference and meetings options, go to our conferences page or contact us on 02 4784 6300.
Katoomba accommodation family
The Blue Mountains National Park is a wonderland for children and adults alike. Book your next Katoomba accommodation family holiday at The Palais Hotel for the best place to base your family for a memorable Blue Mountains escape. Our Deluxe Family Room is perfect for the whole family with two luxurious Queen beds, aircon, private ensuite and more. Or book separate rooms side by side and enjoy some downtime in private. Our boutique hotel has everything you need for the perfect family getaway. Book now!

Special Offers
Blue Mountains Couples Retreat and Workshop
We've partnered up with relationship specialist Carole Kelly to bring you this exclusive couples retreat and workshop for relationships in crisis. Get your relationship back on track all while enjoying a relaxing stay at The Palais Royale.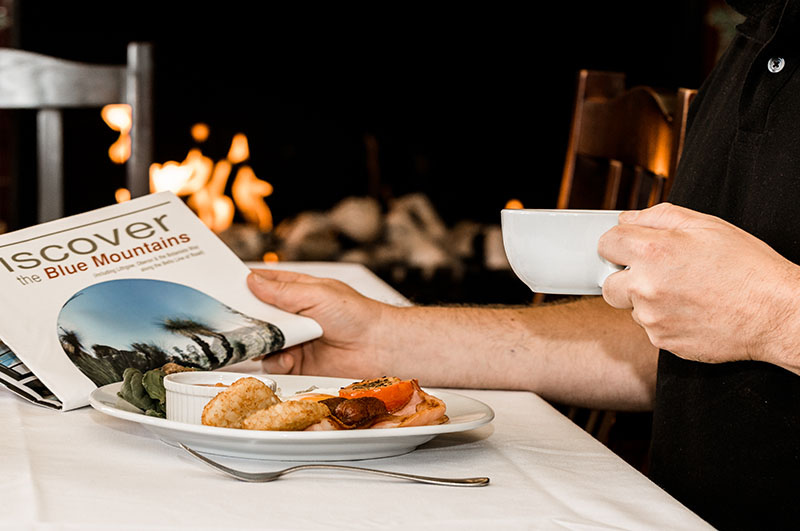 For bookings, call +61 2 4784 6300 or email stay@palaisroyale.com.au